<![if !vml]>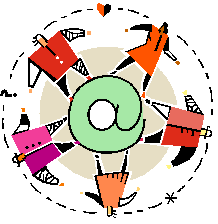 <![endif]>
This list is for posting the following:
Prayer Requests
Announcements of Events
"Great Things He Hath Done" (what God has done for me lately)
Bless Notes (God Bless! Have a Great Day!)
What God Has Taught Me Lately (SHORT sharing from The Word)
Etc.
Hot Bible Inc.-Michigan
hotbibleincmichigan
http://groups.yahoo.com/group/hotbibleincmichigan/
Subscribe: hotbibleincmichigan-subscribe@yahoogroups.com
List owner: hotbibleincmichigan-owner@yahoogroups.com
-Michigan
Ephesians 5:19 Speak out to one another in psalms and hymns and spiritual songs, offering praise with voices [and instruments] and making melody with all your heart to the Lord, (The Amplified Bible)
We now have a Yahoo! Group, (E-mail list) to bless Believers.
There are Believing Folks in, Toledo, Holland, Midland, Bay City, Saginaw, Flint, Howell, Centerline, Ypsilanti, Dexter, Ann Arbor, Adrian, Westland, Dearborn and more. Most people know how difficult it is to keep track of "everybody's" E-mail address. People move and change their E-mail address often at times. It is very easy for people to miss events and loose touch with one another. This Hot Bible Inc.- Michigan list is a way for us to keep in touch. It is a place for us to find out what's going on. It is a place for us to post messages and announcements. Our prayer is that this list is a blessing to all who participate in it.
There's a calendar to fill out on there; a place to put your fellowship information; a place to put your web site address and more. To learn more, Go to: http://groups.yahoo.com/group/hotbibleincmichigan/