Nil Desperandum means,
"no need to despair", in Latin. If you want to learn about WHY there is no need to despair just ask me by sending an E-mail to: rhpsjb@flash.net. If you do not understand our E-mail address it is very simple. It is my initials and my grandfather's initials. I am RHPS.

This is the first page you will read of course. This web site did not turn out like I originally had it. I had to use the "templates" at the free site. That meant that I had to convert my documents to plain text and then put them on here. I had lots of links on each page. I did stick the URLs (addresses) to the sites on the pages as well. So you can still access the information. You just can't click on the address and go right to that web site or article. They did not have this set up so you could do that. Bummer!

Robyn is the main "web designer" in the family. The work is mostly hers. It is her hope that everything works as she planed it. She hopes all the text shows up on this page. I hope it works when you view it. She is a novice at all of this. We hope you enjoy what we have put here. This one is an experiment via a "free" web site place. That is why there are the advertisements. We have had a paid web site for years, but Robyn hasn't figured out how to put stuff on it yet. I am having difficulty with these pages. Maybe it will work on your end? I would appreciate feedback on this site. That way, I can try and learn how to fix things.

We live here in Michigan. Douglas works at a die cutting shop. And in 2003 he is also working at H&R Block during tax season. (He prepares people's taxes for them.) Robyn is still trying to be a housewife.

We are involved in our Bible Fellowship. You can learn more about that in our "Biblical links" page.

We like going to movies. We are fans of some of the British television mysteries. We enjoy watching the CBC and TVO (TV Ontario). We have to struggle to tune in TVO as the transmitter is so far away. (Into Ontario) People are always getting rid of their antennas as they get satellite dishes and cable. If you are getting rid of an antenna for the outside of the house---OR if you find a free one for the attic space of a house, let me know. PLEASE! We really need one so we can get TVO in better. We have an electric antenna (rabbit ears) on top of the TV but it does not work 100%. Contemporary Christian music is ok I guess, but while you are trying to watch a murder mystery it is an annoyance. Sometimes if we tune in TVO so that we get a good picture, we also get the sound from a local FM station. (that plays Contemporary Christian music) Then, if we tune it in for good sound, we get "bleed in" from the next channel, which is a Religious television station. So what we end up having to do, is tune in a portable TV for the sound and the big TV for the picture. If you know what "TV Dxing", is and you can help us with our TVO problem, we would appreciate it.


We have two and a half cats:
Nicoal (Coal) is our black and white cat. We have been feeding a stray cat we call "Patches". That's our "intermittent", "porch kitty" and he is white with big black spots. In October 2002 we had a small female tabby come screaming at the door. We named her Dubhghall (Dougall). She also gets called "Snitch". In Douglas' part of the family from Canada, one of the family names is MacKintosh. (A MacKintosh married a Somerville.) Well, Dubhghall is definitely a MacKintosh! Their motto is "Touch Not the Cat Bot a Glove". (Touch Not the Cat Without a Glove.) You want to be careful holding Dubhghall or else you get free acupuncture treatments.

Maybe some day I can figure this out and use our long time paid for site to put pictures and cat stories on it. But for now this one will have to do. I need to have my computer re-built.

By the way, Robyn writes, via the computer, to someone in mainland China also. That is highly interesting from a Christian point of view. I did have flying flags to the left of this text. (In the original format.) I did not have the Chinese flag yet. I hope to put all the flags up on the picture page. If you see a "picture page" then look for the flags there. Maybe I will do it on the paid for site. I can tell you the story sometime, but I met this person via the short-wave radio listening hobby. He asked if I was interested in China. I said a little, but then was he interested in The Bible? He said yes. Wow! So we have been writing some back and forth for a while now.

Because I am "learning how" and because things on the Internet rarely "stay the same" for long; website links I have on here may not always work. If the URL, won't work then go to www.google.com and try to find it that way. Hopefully I have given you enough of a description to find it.

I wanted to have MORE pages on here, but haven't done them yet. This is a rush job as an experiment anyway. So, I am sticking some things on this page that would have gotten a page by itself.

I am trying to find my birth father.
If any of the following information is in any way familiar to you or you know how to help me PLEASE CONTACT ME!!


Franklin (family name unknown but possibly German sounding)Age--28 in 1962 [born 1934?]; Occupation--Instructor electronic; Armed Forces--Branch.....; Length of Service--8-10 yrs.; Rank S/Sgt.; Nationality--Swiss-German; Additional Information--Father: Swiss, Mother: European, German or Austrian, both parents born in Europe; he youngest of 5 children.


Probably was stationed at Sheppard Air Force Base in Wichita Falls, Texas. may have known "Linda" in April 19??.


Health:
One of Robyn's pet subjects is healthy eating. It is NOT healthy eating that you normally hear about in our media. Don't think that the healthy eating stuff is what you have heard before. Robyn is not into this subject so she can live longer. It is really so that she can improve the quality of life now; and then live the rest of life without so many "side effects".

Cannot find the picture that was with this, if there was a picture with this text. Postcards/Books and Photos of English Speaking Countries
I write to an English teacher in Latvia. She always needs modern (fairly RECENT) bright colorful pictures of sights in English Speaking Countries. If you have the ability to pass along such items to me please do. I send her packages now and then and can include them. Her students are high school, or junior high age. They need something colorful and up to date in order to hold their interest. Even though they are plentiful and cheap, "old" books (even 60's to 80's) don't work as well.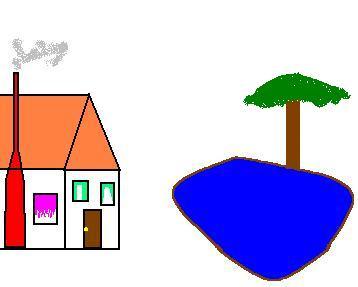 LANGUAGES:
The, "Our Interests in Various Languages" page
is a list of some of our main interests written in
various, languages. (German, Latvian, Chinese and some Russian.) If you can help me put the document into other languages please help me out. I am also trying to put on there what of it that I do not have in Russian. Any help will be most appreciated!!